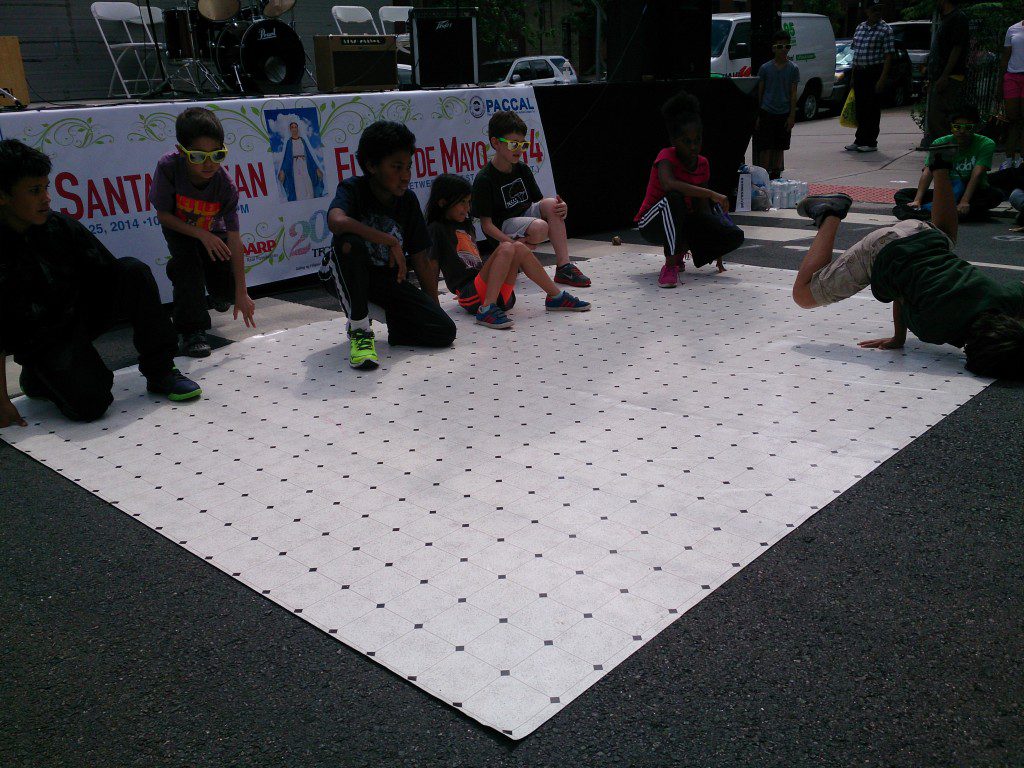 CUDA Culture was invited once again to participate at the 2014 Annual Santa Cruzan Parade & Festival at downtown Jersey City.
On May 25th, CUDA performing artists and supporters gathered together and presented youth break dance exhibition battles and group showcases to the community.
Break dance instructor, Maximillian Cristobal brought his students from Ethical Community Charter School to exhibit their break dance skills. Parents and families cheered the kids on as they executed some impressive  footwork, freezes, and other dance moves to music by DJ Nano. The exhibition battle was intense, but the young judges made their minds up chose the bgirl duo as winners over their two Bboy opponents.
A second exhibition battle took place later in the afternoon between two bboy groups, Pop, from SMC crew in NYC, and Lil' Vicious from NBK NJ, versus Nothing But Knowledge bboys, Raja and Goya from Jersey City. Without judges, the two groups' battle showcased an intense competition between style and power.
The young competitors were awarded cash prizes up to $300 in total, made possible by the donations of Maximilian and CUDA Vice President, Rossana Villaflor.
Members of bboy/bgirl crews from NBK, OK, Street Masters, and Domestic Ape joined in the showcase finale and wowed the crowd with a variety of bboy styles. Among those who performed were bboys Grandpa, Nova, Sandman, G.I.Jane, Saigon, Rival and his son Dimitri, JLa-Rok, Gambit, Flaco, Corbin, Gordo, Lil' Vicous, Brandon, Raja, Goya, Abgirl from Domestic Apes, Elmo from Streets Masters, and Paranoia from Street Masters, who also hosted and entertained the crowd throughout the performance.
CUDA thanks PACCAL and CAM for their outreach and support for CUDA.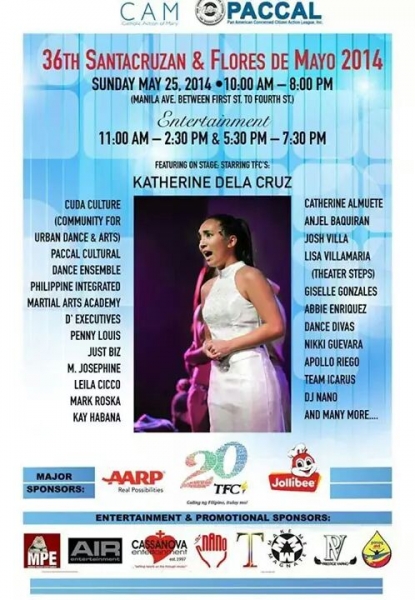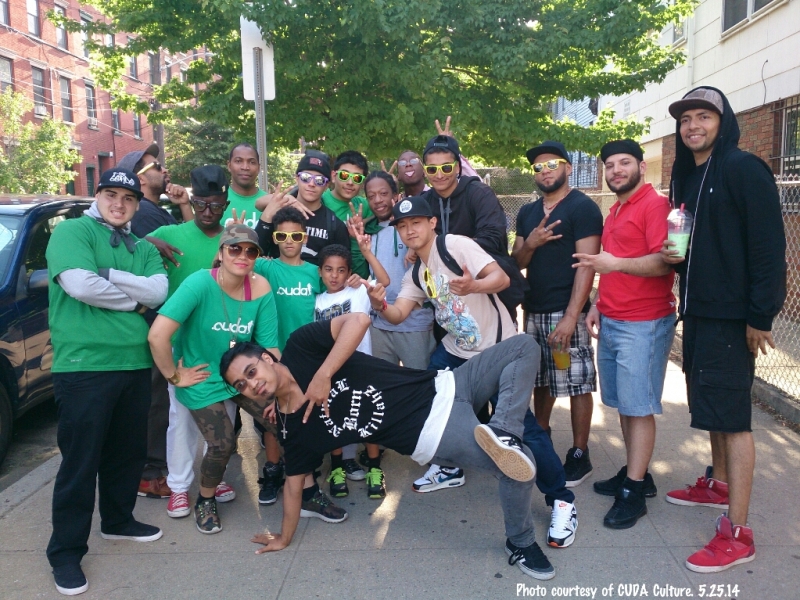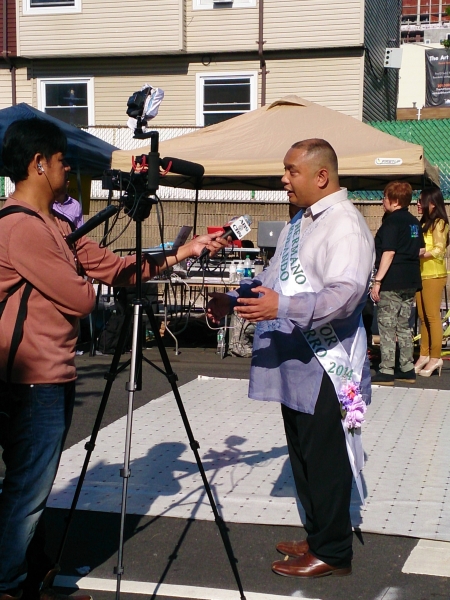 Please follow and like us: